Duns & District Twinning Association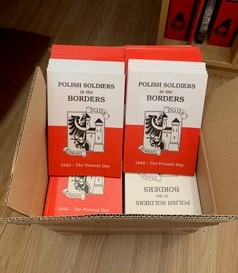 POLISH SOLDIERS IN THE SCOTTISH BORDER BOOKLET
In 2019 a grant application to the Blackhill Windfarm Community Fund was submitted and successfully obtained, this amounted to £897 to pay for a further print run of 500 of the above titled booklets from the original printers.
Once the grant had been obtained the order was submitted and the booklets obtained.  Since then they are being distributed/sold to interested parties to raise awareness of the long term involvement in local life of these former soldiers and their descendants leading to the erection of the Plaque in Newtown Street, the Ware Memorial in the Park and Town Twinning activities.
Duns and District Twinng Association hearby acknowledges and is appreciative of the financial support from the Blackhill Windfarm Community Fund for our project.
Jim Carnie
Secretary
Duns & District Twinning Association
August 2020